Lee Child (http://www.leechild.com/) sells crime thriller novels on a shipping container scale. His legion of devoted readers mark their diaries with the expected date of character Jack Reacher's next outing. Library shelves are empty at the places where his fiction is stored, and reservation lists long. There is clearly a market for Child's hard boiled commercial writing style. Short sentences are more easily digested, and to make things easier Child even spares the reader the challenge of coping with a verb. Child truly infantile mind.
In Child's 22nd 'novel', Reacher takes a stroll through a small Wisconsin town and sees a class ring in a pawn shop window. It's from West Point 2005.  It was a tough year to graduate, what with Iraq then Afghanistan. The ring is tiny, for a woman, and it has her initials engraved on the inside. Reacher wonders what unlucky circumstance made her give up something she earned over four hard years. He decides to find out. And find the woman. And return her ring. Why not? The novel couldn't get written otherwise.
So begins a harrowing journey that takes Reacher through the upper Midwest, from a lowlife bar on the sad side of small town to a dirt-blown crossroads in the middle of nowhere, encountering bikers, cops, crooks, muscle, and a missing persons PI who wears a suit and a tie in the Wyoming wilderness.
Check if this complete drivel is in stock at your local library here by consulting the online catalogue at
https://www.sllclibrary.co.uk/cgi-bin/spydus.exe/MSGTRN/OPAC/BSEARCH
400 pages in Bantam Press
First published 2017
ISBN 978-0593078181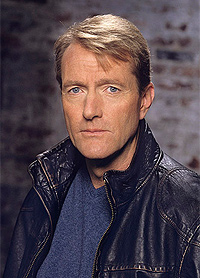 Lee Child